Boudoir / Couples Boudoir Photography
Boudoir Photography has been growing in popularity over the last couple of years. In it's simplest form, boudoir photography is intimately photographing a woman in a bedroom setting. That's the most basic definition - but only scratches the surface on what boudoir photography is, and can be, really all about. Boudoir Photography is a celebration of you, it's fun, it's exciting, it's a reason to get pampered, and when you see the photos, they should make you feel beautiful in every way. They are designed to allow you to look back at a particular time in your life where you were truly able to embrace every inch of yourself. Your memories may fade, but your boudoir photographs never will.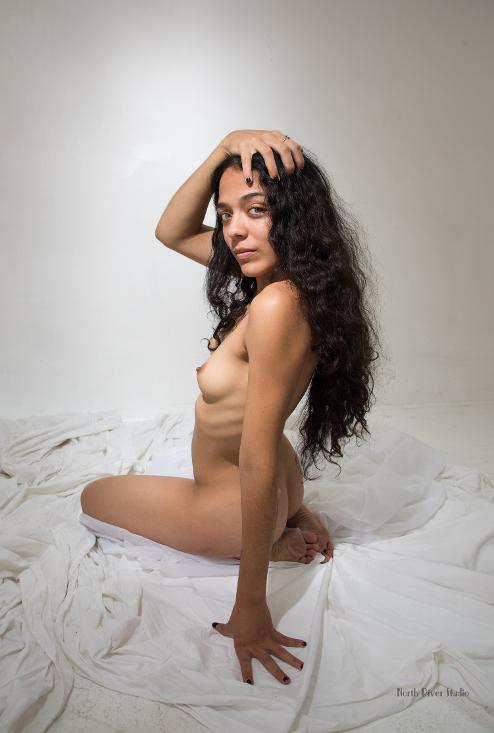 There is so much to choose from, so many ways to explore all the different sides of you. No one boudoir session is the same, and we do not offer a one-size fits all photoshoot. Our boutique boudoir studio promises unparalleled customized customer service tailored to your own fantasy and desires. With North River Photography, you will have an unforgettable boudoir photoshoot that matches your personality and have a transformative and empowering experience and you will walk away with to amazing artistic images you'll cherish for the rest of your life.
Why Boudoir Photography?
Some of you may have never tried boudoir and want to see what the hype's all about. Some of you are returning clients who just want a handful of gorgeous photos to rekindle that self-love. Some of you may want a special gift or a meaningful experience. There are numerous reasons for the growing popularity of boudoir photography, but for the novice who has not yet discovered why both women and men cherish the one of a kind art that only boudoir can provide, we list a few of the reasons people love boudoir photography:
* First and foremost - its FUN.
* Great Special Gift for (or with) your significant other.
* Personal Engagement or Pre-Wedding Gift.
* Wonderful Girls Day or Bachelorette Party memento.
* Celebrates a milestone or goal achieved.
* You're Worth it.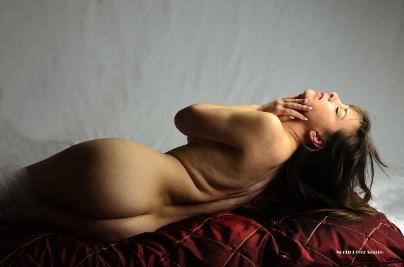 Couples Boudoir
Boudoir photography sessions are no longer the sole province of women. Both male and female couples have discovered the fun and excitement of boudoir photography. As you take one more adventure on your journey together, discover that boudoir offers the excitement and joy in expressing you love and capturing you desires in keepsakes you will cherish forever.
Reconnect with your passion and desire for your loved one and enjoy the adventure of planning your session, choosing outfits and themes, and experiencing an intimate boudoir session together. Feel close to that special someone even when you are apart by giving them the gift of an amazing set of professional glamour boudoir photos. Our glamorous boudoir photography studio will cater to the shoot of your dreams. North River Photography offers a private intimate studio for your session; however, its photographers are equipped with fully portable studio equipment to turn your bedroom, living room, or hotel room into the perfect location for a couples boudoir shoot.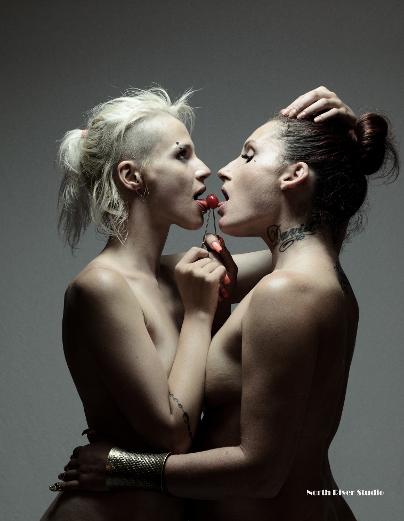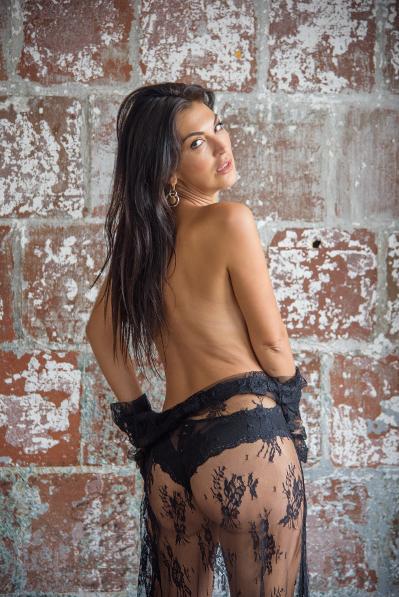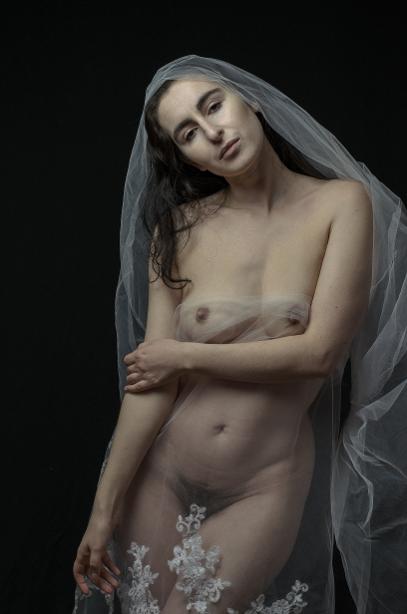 Boudoir photography can be sexy, playful, silly, or erotic. It can be innocent or sinful, naughty or nice. The beauty of boudoir photography is that it is personal, and when sharing or creating a boudoir photograph with another, it is a personal experience that no one else can replicate. There are no "ground rules" for what makes a boudoir session special to you. Want to show your soft and feminine side? Your bold and sultry side? Then do it. Allow yourself to be pampered, enjoy the power of your sensualities, be admired by your loved ones, and create beautiful photographs.
Roleplay Boudoir
Boudoir need not be limited to the bedroom. While traditional boudoir focuses on the pre-bedroom activities, modern boudoir photography has expanded to include role play, different themes, and various settings. Whether its a dungeon, fireplace, old castle, or other exotic setting, there is no limitation to creating the fantasy shoot you desire. Anime and cosplay enthusiast find boudoir shoots to be the perfect vehicle to express and share their fantasies and desires. Cosplayers spend immeasurable monies and hours constructing or purchasing costumes, learning signature poses and dialogue, and performing at conventions and parties, as they transform themselves from "real world" identities into chosen (fictional) characters. The term cosplay combines costume and play (or role-play). While the term cosplay encompasses various types of costumed role-playing, such as science fiction, fantasy, horror, mythology, fetish, and so forth, the variety of costumes and props are endless, and allows the individuals to create customized enticing photographs to share and enjoy with their loved ones.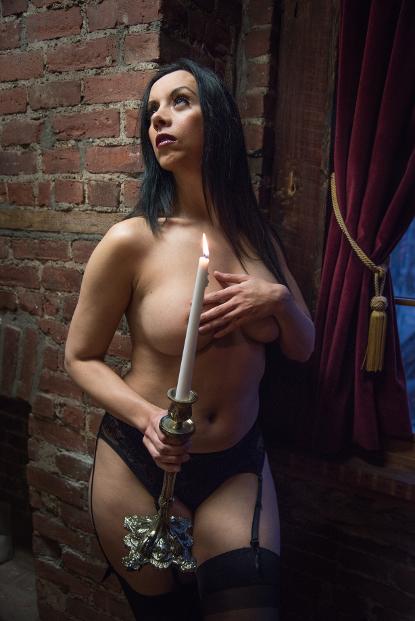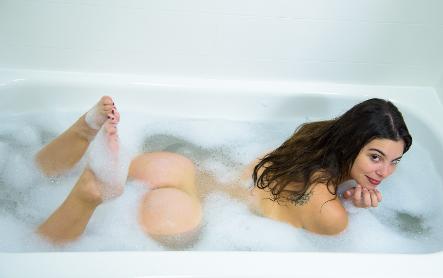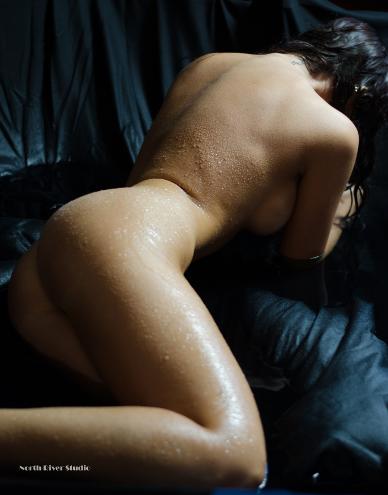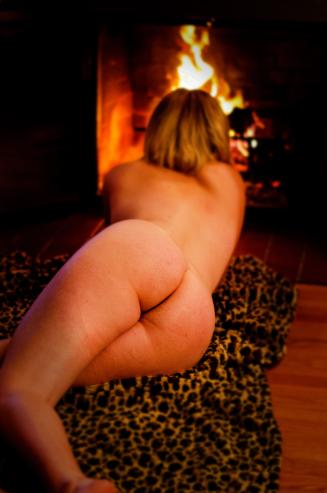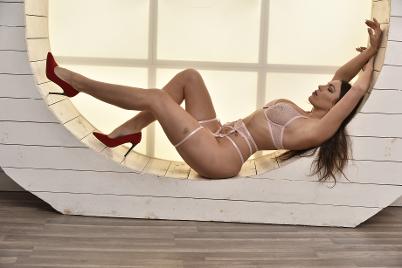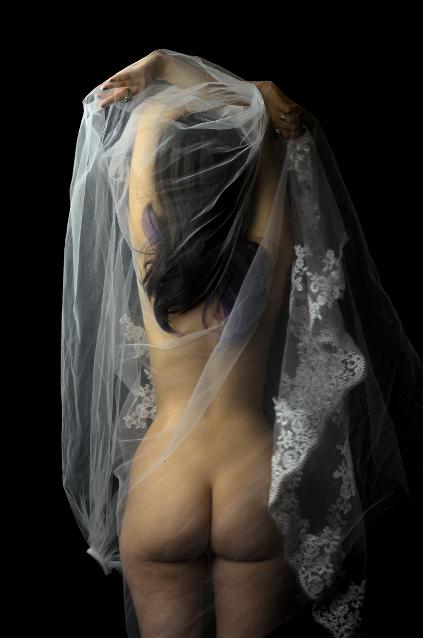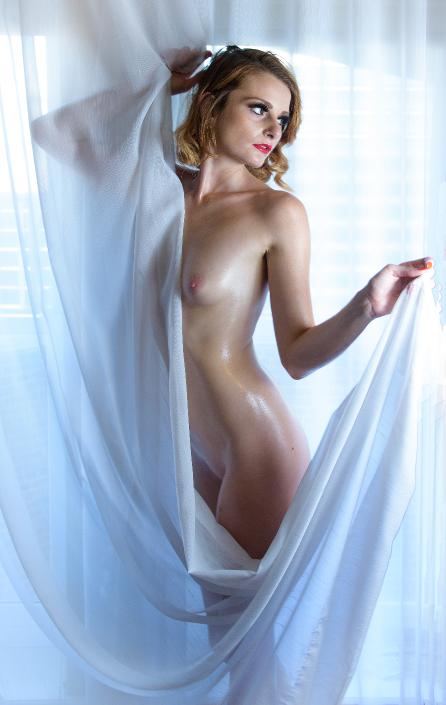 Bridal /Wedding / Engagement Boudoir Photography
Nothing captures the romance of the wedding night like a wedding boudoir shoot. Capture the intimacy of the wedding bliss with a pre- or post- wedding shoot.
Capture the memory of the special dress, the well-chosen corset, or the intimate apparel so carefully selected for your first night of marriage with an equally special boudoir shoot that captures that innocent and enticing expressions of love and devotion as you begin your life's adventures together.
You've been working hard to get ready for your wedding, using skin creams, watching what you eat, increased your exercising, don't let all that hard work go to waste. How many times have you wished you took advantage of an opportunity but instead passed it up. Don't let this opportunity pass you by. When you look back fondly at your wedding photographs many years from now with your spouse, the extended family members, the cake, the dress, the DJ, reminisce about those early years of marriage with bridal boudoir photographs.
We typically like our clients to call the studio for a pre-consultation. This will help us ensure we deliver exactly what you are looking for! A pre-shoot discussion will also subside any nerves before the actual shoot day by speaking with us and knowing you are in good hands.
We want you to know we are not here to judge but to help you set up a memorable and empowering day that is all about you! Whether you prefer color or black and white boudoir photography, we'll make you look your best.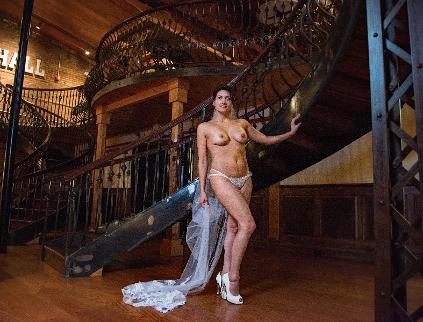 The Perfect Valentine's Day Gift
Do you struggle to think of that perfect give for your lover on Valentine's Day. Visit or link and see why a Couple's or Solo Boudoir shoot is the PERFECT gift for your partner and lover on Valentine's Day.
Special Valentine's Day with the family? What a great opportunity capture those special family photos that will be passed down and enjoyed for generations.
Alone this Valentine's Day? What a perfect time to update your dating app with professional photos, perfect for the single man or woman who seeks their soulmate.
Single and loving it? Perfect, celebrate your freedom with fun artistic nudes. Enjoy the experience of creating pure art that will bring fond memories that will last a lifetime.
Learn more about our Valentine's Day Photo Shoots with the link below
Men's Boudoir and Nude Photo Shoots
For reasons not readily apparent, boudoir photos used to be the exclusive domain of women. They derive from a time when women were not expected to appreciate the sensuality and body of their male lover. Instead, it was a man's prerogative to enjoy the intimacy of his spouse or lover, and the woman was expected to view love making as a "duty" or a gift. Times, thankfully, are changing and more women can freely and openly enjoy the pleasures of their partners. As we see with the dramatic increase in the popularity of couple's boudoir shoots, women are requesting boudoir shoots for their spouses at an increasing rate as well. The truth is, women enjoy the beauty of their partners and spouses as much as men. Follow the link below for more information on nude, implied, and boudoir photoshoots designed for men.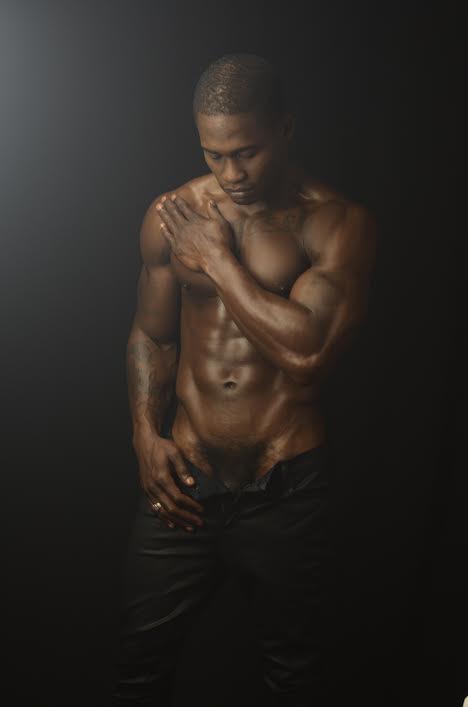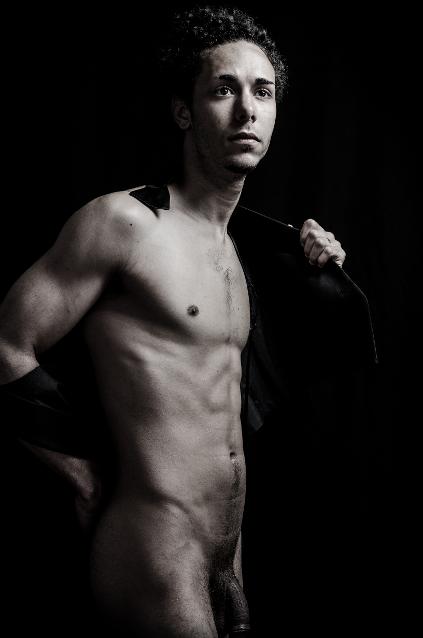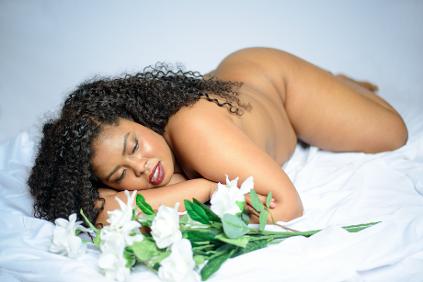 Our Specialty
North River Photography specializes in creating the ultimate boudoir photoshoot experience by making each and every one of our clients feel safe and secure. We inspire confidence that shines through; reminding you that beauty is individual and unique. It's not just for the times in your life when you are young or when your skin is glowing. Every stage of life is beautiful, and showcasing your strength with a sexy boudoir photography session in your last months of a cherished pregnancy or during the nervous weeks before you get married is a wonderful way to celebrate beauty and strength at every stage of life.
We cater to EVERYONE. We are extremely open minded, and cater to everyone from all walks of life. Regardless of your sexuality, gender, heritage, or race, we welcome your business and will strive to deliver the shoot that YOU want
Boudoir Shoot Preparation and Tips and Tricks
Follow the Link Below for information on how to prepare for your Boudoir shoot. It will provide useful information on how to prepare, outfits you should bring, and what to expect during the shoot.