Slang Word of the day: Dudeoir. It's the same concept as boudoir, where ladies don sexy bridal-esque lingerie for a mini photo shoot session. A Dudeoir shoot is just as empowering for men as it is for woman. Capture your beauty with timeless photographs that you will look back at with admiration for years to come. And just like a woman's boudoir shoot, the photographs make perfect gift for yourself, or as a creative and unique gift for an engagement, Valentine's Day, or wedding. Tasteful men's boudoir photographs are also great for social media or on-line dating platforms.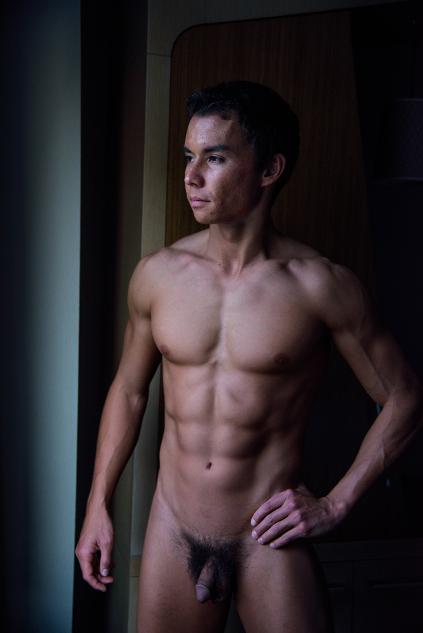 While today it may seem unique for men to pose nude or semi-nude, there is a long tradition of men's nudes in art and literature. In ancient times, artists and sculptures used men's bodies in their art as the ideals of youth, power, strength, and courage. From the earliest Olympics, when nude or scantily clad warriors competed in ritual and competitive games for the glorification of themselves and their country, nude and semi-clad men have been admired for their physical attributes. Their achievements were documented in numerous works of art to be admired for time immemorial. Over time, expensive clothes took over as the symbol of male power. From the expensive business suit, the "power" tie, the expensive large watch, or the gold cuff links, male bodies have been stripped of their own power and replaced by trendy fashions and "named brand" clothes that will be out of style in a few years.
For far too long, ordinary men expressing themselves naturally and with limited clothes was seen as a weakness and something to be avoided. A woman posing nude or appearing nude in a movie was respectable and common, but a nude man appearing in a film was unheard of and frowned upon. Encouragingly, this false narrative that men's bodies are not beautiful or powerful has been rapidly declining so that men are no longer held down by the manufactured gender norms of yesterday, and more and more men are now embracing every part of who they are.
At North River Photography, we continue the tradition of celebrating the male human form for the beauty that it alone possess. Our philosophy when it comes to male boudoir is simple:
A man's body is a work of art. Male boudoir photography is an exploration of your authentic self.
Treat yourself. Embrace your manhood and document it!
Male boudoir photos are for everyone!
Every man should have a Boudoir Shoot
You don't need chiseled abs or buns of steel to look hot and sexy. You don't need to be in your 20s either. While many people think of men's boudoir as only the sexy fireman's calendar hanging in college women's dorm rooms, the truth is that everyone can create sexy, artistic, and enticing boudoir photos. Sexiness and attractiveness is as much about attitude, daring, and excitement as it is the toned muscles. Just remember that old George Clooney is better looking and sexier than young George Clooney, and Harrison Ford was 56 when he was voted most sexist man alive by People Magazine.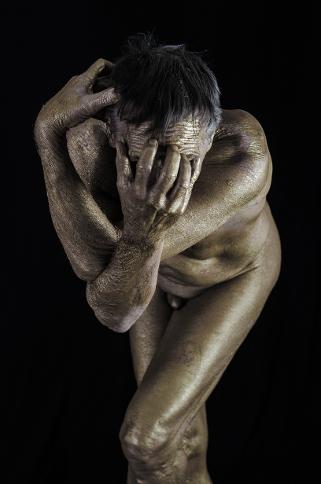 Celebrate Yourself!
Ever look in the mirror after a work out or shower, and admire your body? Are you proud of the success you had on your diet? Capture that energy and document your success with photographs that you will be proud to show off. Have you ever look back at old photos of your younger self and think, "Damn, I looked good?" Well you will be saying the same think in 20 years when you look back at photos of you today. Seize the opportunity you have today to capture your true self with a boudoir photo shoot.
Styles of boudoir photography
Boudoir photography is, by its nature, tasteful and natural. Each person, however, has their own style and uniqueness that they bring to their boudoir photos. From sculptured oiled nudes to romantic debonair shots, we will make your photo session unique to you. The photo shoot locations can be just as varied as your session themes. Whether its the comfort of your own home, a studio, hotel, or outside in nature, we can arrange for your shoot to match the themes you would like to express during your shoot. Because people often identify themselves by their profession, one of the more popular men's boudoir ideas involves workplace settings or props. Whether you are a construction worker, executive in a professional office, truck driver, chef, or IT professional, we can help you set up the perfect location, clothes, and props to incorporate into your personal shoot. If you have hobbies or passions that more accurately represent your inner self, we will work with you to capture that passion and incorporate it into your shoot to further express your natural self.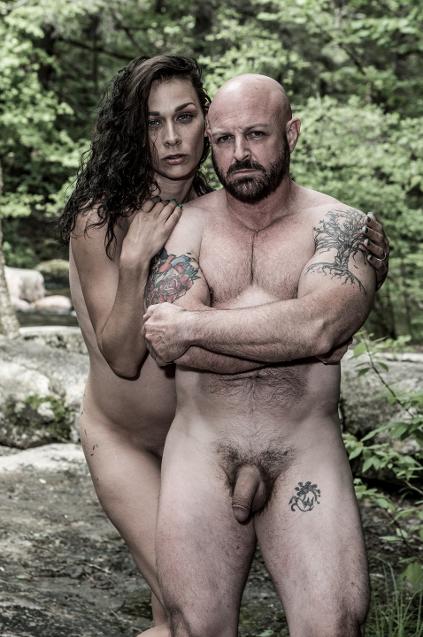 Preparing for your shoot
First and foremost, you should know that your shoot will be fun. Creating personalized photographs celebrating you is a wonderful experience that everyone should have on their bucket list. If it is your first time, however, it's okay to be hesitant. Part of that means you're excited for the shoot. There may be an initial vulnerability to present yourselves in ways that make you feel sexy or powerful - without the comfort of clothes to hide behind. This vulnerability is where the strength comes from. The strength to portray your true self, and the freedom to do it without fear. That portrayal may look different for each person, and finding that courage is easier said than done, but there is something remarkable about the amount of freedom one can experience from participating in a boudoir session.
You should remember that your boudoir photographer will assist you through the boudoir shoot collaborative process. That means it's not your responsibility to make the magic happen all on your own. You should feel comfortable to express your desires with your photographer, and can trust in the collaborative process and know that you are in good hands. Be sure to use your pre-session consultation to ask any and all questions about your upcoming boudoir session.
Often, it may be helpful to review boudoir photographs in the style you like, so you can express your desires with your photographer. Find out what aspects of the photographs you like, whether its the tone, lighting, poses, or scenario, and your photographer will be able to better able to capture and deliver the photographs you imagine.