North River Photography was founded over 20 years ago by J. Vincent Tait. An award winning photographer with over 20 years of photographic experience in portraits, nudes, fashion, and boudoir. Beginning on the Upper West Side of Manhattan, he earned his mark photographing actors, models, and artists of every ilk, and capturing the landscape and energy of New York City, A widely acclaimed and sought after photographer for aspiring models and fashion designers, he built North River Photography to accompany the needs of everyone who desires initialized and personalized photos.
His photographs have been published in fashion books, catalogs, magazines, videos, and numerous online media. They have been displayed publicly, and have adored the walls of public buildings from halls and galleries, local libraries. North River Photography expands its creative approach to telling stories with the photographs to create creative headshots for men and women of all walks of life, from corporate executives, authors, dancers, trapeze artists and fire eaters, to plumbers, IT personnel, students,and scuba diving instructors. There simply is no one "type" of client for North River Photography.
Renowned for his fashion photography, J. Vincent Tait has covered numerous New York City Fashion Week fashion shows, from high-end shows from the top fashion houses, to small charity events. He has photographed over 50 different fashion house shows, including among the featured designers & brands photographed by North River Photography: Lis's Designs, Chase The Moment & Elly L, Ancient Homage, Andrew Sparks New York , NiMoJa Designs, House of Colby , J Gabryelle, Johnny Abstract Apparel, Shameless Opinion, Aeternum Clothing, RJ Brand Custom, Reina Jay Designs, K.D . Collections, Duane Topping. House of BAV, Tyler S Bennett, The Dysign House, Creative Drip, Mugzy Mcfly, In My Genes, Retro Wave, Ja Glam Couture, Toledope, Instinct Brand, YesNilco, Kraev Fashions, Lia Gabrielle, Imperial Legacy, Bodied by JoJo, Yuki.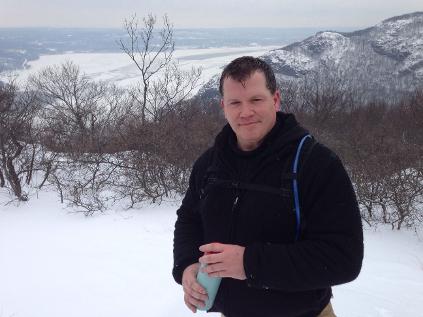 A trusted name among boudoir photographers, he is often recommended by fellow photographers to provide nude and boudoir photographs for their clients. His nude and boudoir portfolio is unmatched, and he has delivered personalized boudoir and nudes in a variety of settings, including homes and hotel rooms, nature, beaches, roof tops, theater houses, and of course, photography studios. His work appears in everything from "only fans" to the treasured book of photographs cherished by North River Photography clients. His boudoir range is unparalleled, and works with clients to capture what they want, regardless if its considered traditional boudoir. Worked closely with his clients, and delivering the photographs they envision, he has become the "go to" photographer for non-traditional boudoir photo sessions, including bondage, cosplay, role play, and erotica.
A member of the Peekskill Arts Alliance, he actively encourages the interest in the arts to the younger generation. He regularly provides photography lessons and demonstrations (free of charge) to young individuals looking to gain a greater knowledge and experience in the photographic arts. In an effort to reach further to those outside the Hudson Valley, North River Photography has begun a YouTube channel to teach the art of photography, and provide tips and tricks to the novice or amateur photographer who is looking to expand their skill, or the beginning model looking to purse a career as a print or runway model.