Individualized Fine Art Photography
North River Photography offers a wide variety of photos sessions to fit your needs, including fashion photography, portfolios, family portraits, and customized session photography. At North River Photography, we capture life's most beautiful memories for you. We offer Fine Art Family portraits, Maternity/Newborns, Boudoir, Pets, Creative Portraits, Executive portraits, and Nudes. On and off site locations available. You can trust our artistic eye to capture your finest moments on camera. We are a Full Service Photography Studio and with our photo sessions, we offer you a fun and unique experience tailored just for you. The advantages are many, from our creative photographers, themed sets, unique props and backdrops, hi-resolution digital photography, studio and environmental sessions, and custom montage.
As one of New York's top fashion photographers, North River Photography can capture your creations on the catwalk, in the streets, or at the latest gala. We can help you build your buyers' catalog, media sheets, and magazine pictorials. Our expertise is invaluable when you want to take your creations from backroom, to the showroom, to the sales floor. North River Photography also has extensive experience in creating and expanding artists, models, and actors portfolios and casting sheets. Whether you are an experienced artist or model, or a novice, we can help you create the prefect presentation to showcase your talents.
We also specialize in discreet portrait and intimate, glamour, and boudoir nude and semi-nude artistic photography. We strive to combine the individuality of intimate portraits with the artistic and creative visions of our clients for unique and compelling original photographs.
Centrally located within the beautiful Hudson Valley in Peekskill, Westchester County, NY, we serve the full tri-state area ( from Albany to NYC; Northern New Jersey; and Connecticut).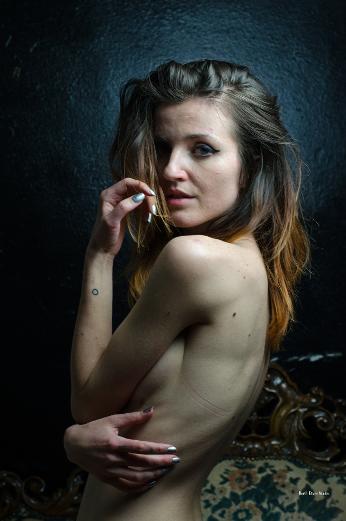 Traditional Portraits
Whether high-key glamour shots or low-key avant-garde, the traditional portrait captures the subject in a study of personality and approachability. With limited fanfare, the focus of the traditional portrait is the subject or model, their mood and expressions, and personality.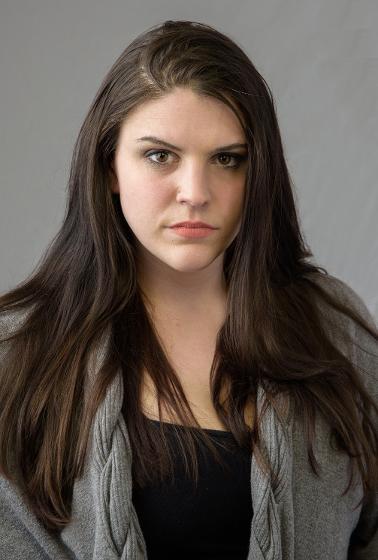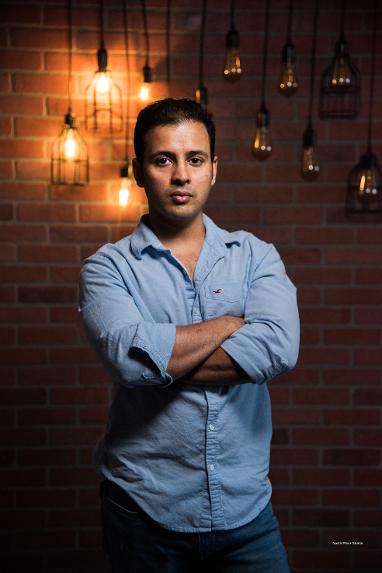 Artistic Portraits
Create your personal portraits that are unique and express yourself in an interesting and proving way. The best mark of an artistic portrait is that it is interesting to those who you do not know.
PORTRAITS
Covering everything from traditional executive headshots, family portraits, couples and wedding/engagement portraits, to artistic nude photographs, North River Photography specializes in capturing your unique beauty in a timeless portraiture.
Head Shots
Perfect for the corporate website or the Broadway Playbill, North River Photography provides professional headshots for executives, models and actors, students, and anyone needing a professional headshot. Designed to covey a professional message, the traditional headshot has become the standard bearer for corporate websites, dating sites, social media, and email attachments.
Whether its for corporate websites, your professional resume or C.V., or social media and dating sites, at North River Photography, we can make sure you look great!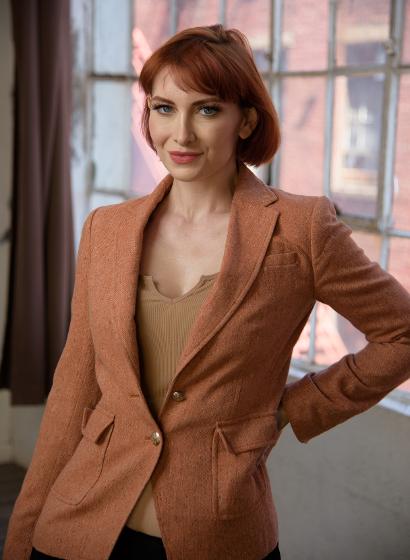 Modern Portraits
Modern portraits break away from the limitations imposed on traditional portraits. Incorporating a variety of scenes, themes, fashion designs, and props, the modern portrait tells a more complete story of the interests of the subject.
Capture your passions, energy, and style with a modern portrait to suit your unique flair. You'll be pleased with how we can take what would otherwise be an ordinary photo and and make it your own.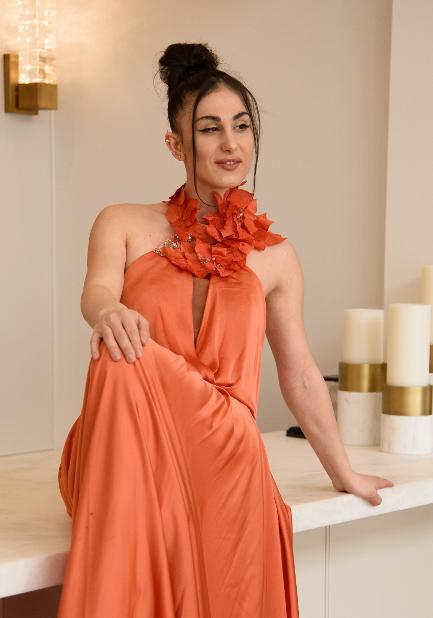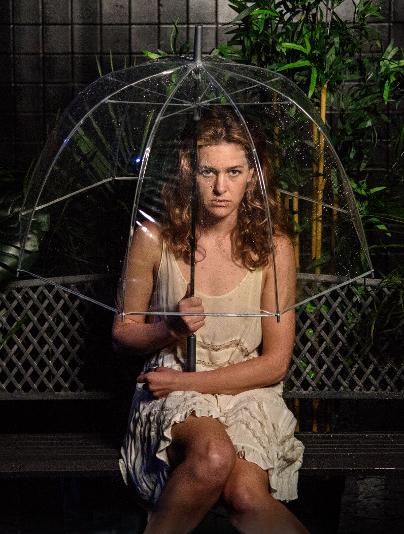 NaturalPortraits
You do not need a studio, background screens, or a unique structure or background for a beautiful portrait. Many unique portraits can be taken in a small backyard, and need nothing other than when mother nature provides.
Requiring no travel, no props, and no setup, we can help you achieve a great portrait photograph in a matter of minutes with our portable lighting and strobes. Whether its cloudy, cold, or raining, we have the experience and skill to make any day the perfect day for a quick photoshoot.
You'll be surprised to discovery that the perfect spot for a memorable photo is right outside your door. Outdoor portraits are a great way to capture your portraiture with a more natural feel that does not have a sense of being "staged." Although the photographer will bring to bear all of his or her skills to create the photograph, the final product gives the appearance that it could have been achieved spontaneously with nothing more than a cell phone.
Family Portraits
Family portraits are perfect for capturing the family together in a moment of time. A great gift or keepsake which allows family members to keep those closest in their minds and hearts. Whether its an anniversary or the celebration of a new addition to the family, family portraits are the perfect opportunity to gather the family for special photos.
Special Event Portraits
Whether its college or high school Graduation, Engagement photos, or family reunions, we can help capture the timeless memories with professional photographs that will be cherished and admired for years to come. Call us to capture those family photos that will be passed down from generation to generation.
We can capture your sweet 16, birthday, Confirmation, Quinceanera, or your Bar or Bat Mitzvah. Make every memorable occasion more special with professional photographs you can share with your loved ones.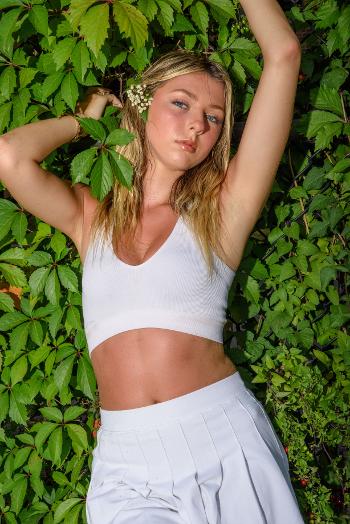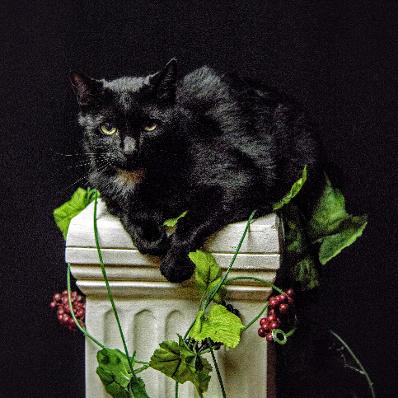 Pet Portraits
Pet owners are increasingly recognizing that there is more to the family then the humans. Beautiful and fun photographs of the family's pets will bring wonderful memories that will last a life time. North River Photography is dedicated to providing the same level of professional attention and care to your pet photographs as it would any other member of your family. Its photographers can capture the playful or serious nature of your cat or dog and provide a cherished keepsake your whole family will enjoy.
Maternity Photography
Capture the beauty of a woman expecting a new addition to the family with a professional photoshoot. The natural bond begins long before birth and the beauty and excitement of the birth may long be forgotten as life's journey continues; however, a photographic keepsake of this special moment in time will capture the memories forever.
Maternity photography begins pre-birth and can follow the journey from conception to birth and beyond, capturing the special moments between the parents, father, and mother as they begin their journey with their beautiful newborn. Capture the beauty of the body as it changes to fulfill the needs of your new family, Capture the intimacies of feeding your child and building the bonds that will last a lifetime.
We understand that your time after the birth of your newborn is hectic and unpredictable. We will work with you to ensure that we capture great memories for you to enjoy for the rest of your life.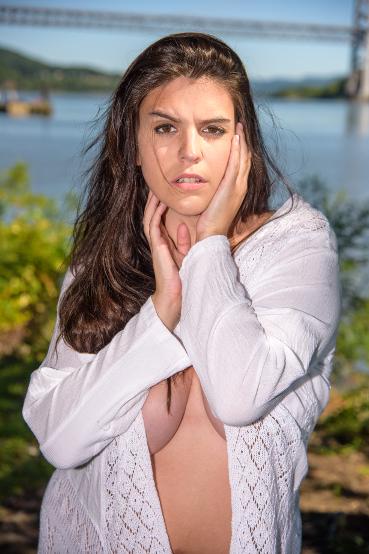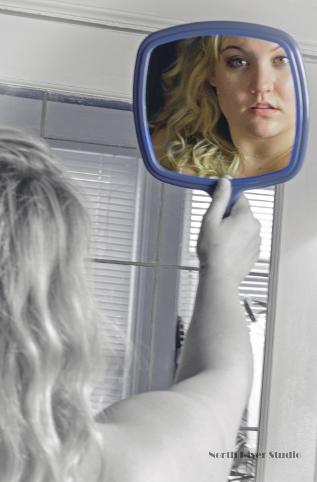 Statement Portraits
There is no limit to the artistic expressions that can be conveyed with an artistic portrait. Social statements, artistic expressions, political opinions, the personalized scope of an artistic portrait is only limited to the imagination of the subject.
Creative Portraits
Every photograph ever taken of you could have been taken at a different angel or from a different prospective. Unlock the potential for a new exciting photograph of yourself by breaking away from the standard line of sight photograph. At North River Photography, we strive to bring new photographs to every client...and open doors to their imagination to see themselves from a different perspective.
Whether its a new look, new style, or new fashion, let North River Photograph help you achieve your personal and unique photographs.
FASHION
North River Photography provides fashion photography sessions for all aspects of the fashion industry, from runways, street fashion, high-fashion,catalogs, print media, and social media.
Although several professionals play a vital role in capturing perfect fashion photography, retention of an experienced fashion photographer is essential for the success of our campaign. Makeup, lighting, backgrounds, all need to be synchronized to achieve an incredibly beautiful image. An experienced photographer, along with a makeup artist, a set designer, a dress designer, and stylist, plays an essential role in fashion photography.
Street Fashion
Fashion designers and models know that customers want to see the fashion design in "real world" settings. We have the experience to capture your fashion in beautiful settings outside the studio.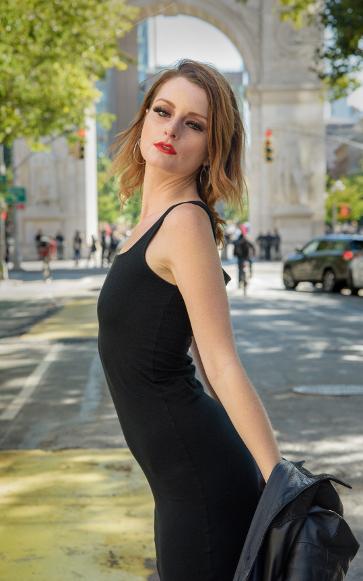 Whether you are a novice fashion designer or aspiring model, or you are preparing your latest international catalog, North River Photography can assist you in assembling a first rate team of professionals to ensure your fashion shoot is a success.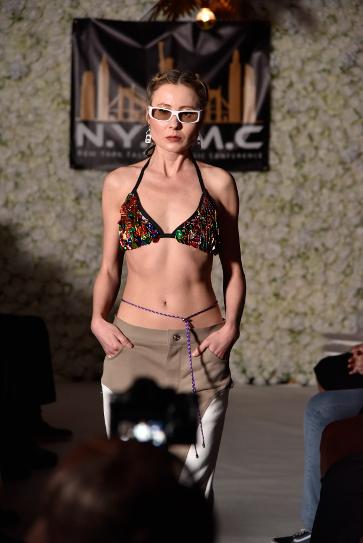 Beauty Pageants
North River Photography also provides the full range of beauty pageant and pre-pageant photographic needs, including head shots, glamour shots, model portfolios, and pageant shoots. With our experience as pageant photographers, we are able to provide you with advice and photographs that help turn you from a contestant to a titleholder.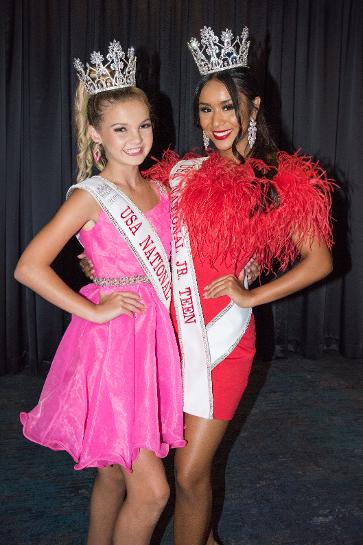 Catalog / Portfolio Fashion
Whether you are a fashion designers building your designer buyers portfolio for your new seasonal selection, or you are a fashion model looking to build or expand your portfolio, North River Photography can bring your portfolio to life. As one of Westchester's top fashion photographers, we have the experience and skill to create your individualized portfolio of your designs, themes, or to showcase your talents to those in the fashion industry.
Contact us to discuss your vision or needs, and we can put together an extensive and varied portfolio to fit your needs.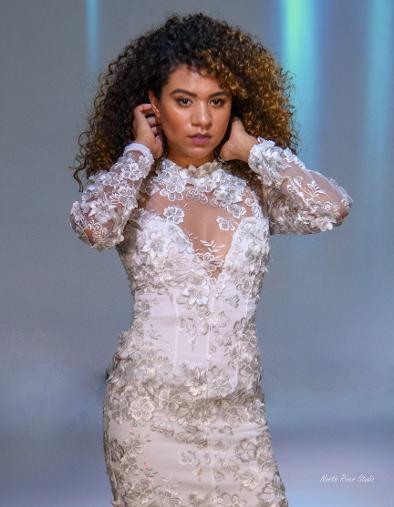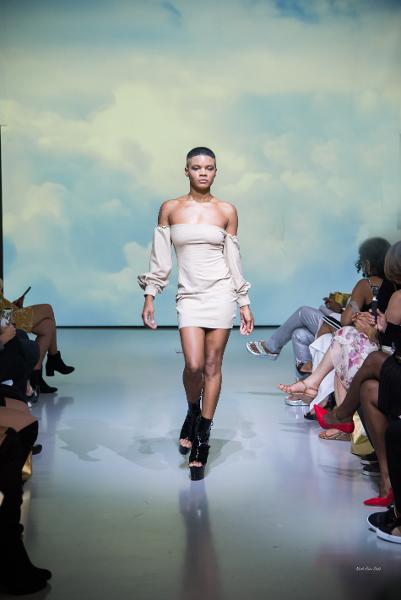 Runway Fashion Show Photographers
Weather you are model or fashion designer looking to build your portfolio, or a fashion show manager looking to promote your show, we at North River Photography have the expertise to delivery the highest quality photographs of your fashion show.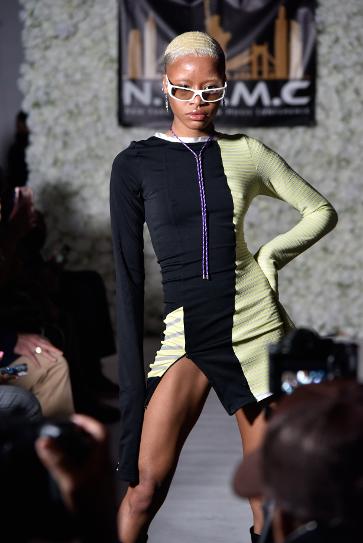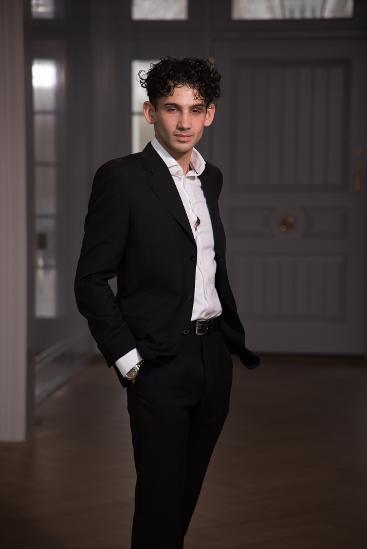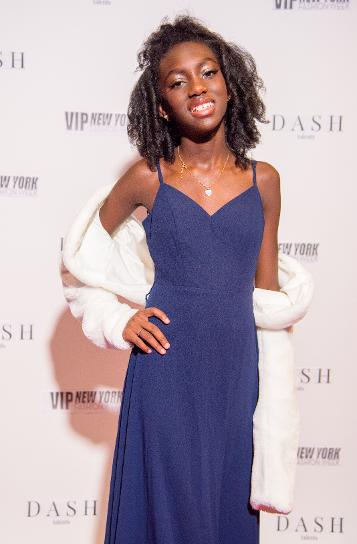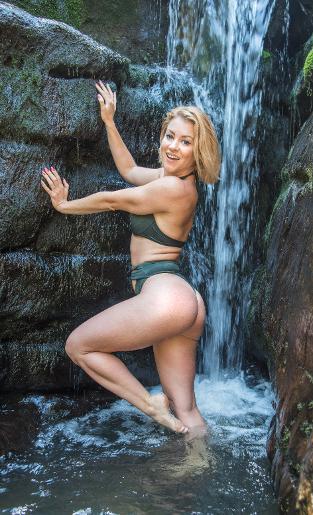 Swimwear Fashion
From swimwear models, sports and swimwear designers, to everyday people looking to capture their summertime beach look for social media, dating sites, or their own personal photo collection, our photographers have the expertise and experience to capture your beautiful photos.
Using powerful strobes and parabolic umbrellas, our photographers can arrange for your photo session in any type of weather and available sunlight. Whether its early morning or late evening, your beach photoshoot can have the look and feel of a bright summer day.
We regularly use a wide variety of accessible beaches from the heart of NYC, to the Sound shores of Long Island and Connecticut, to be Jersey Shore and the banks of the Hudson. For a more personal and private shoot, we also use seclusive lakes and waterfalls throughout the Hudson Valley.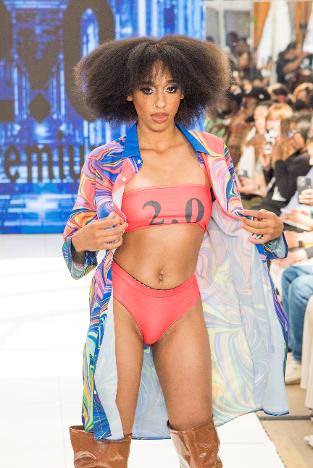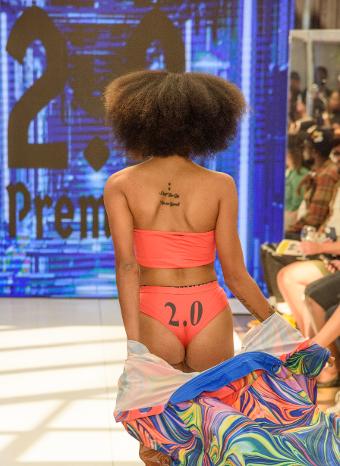 Whether you're playing high schools sports, an organized team activity, or just enjoy the time and friendships made playing your favorite activity, sports photography is a great way to capture your fun for a lifetime of memories.
While we all cherish our old posed team photos, the sports photographs we tend to display on our walls, or share with friends and family, are those of ourselves, our close friends, our our children.
Individualized sports photographs are a great way to capture that happy moment in time we can look back on and share with future generations.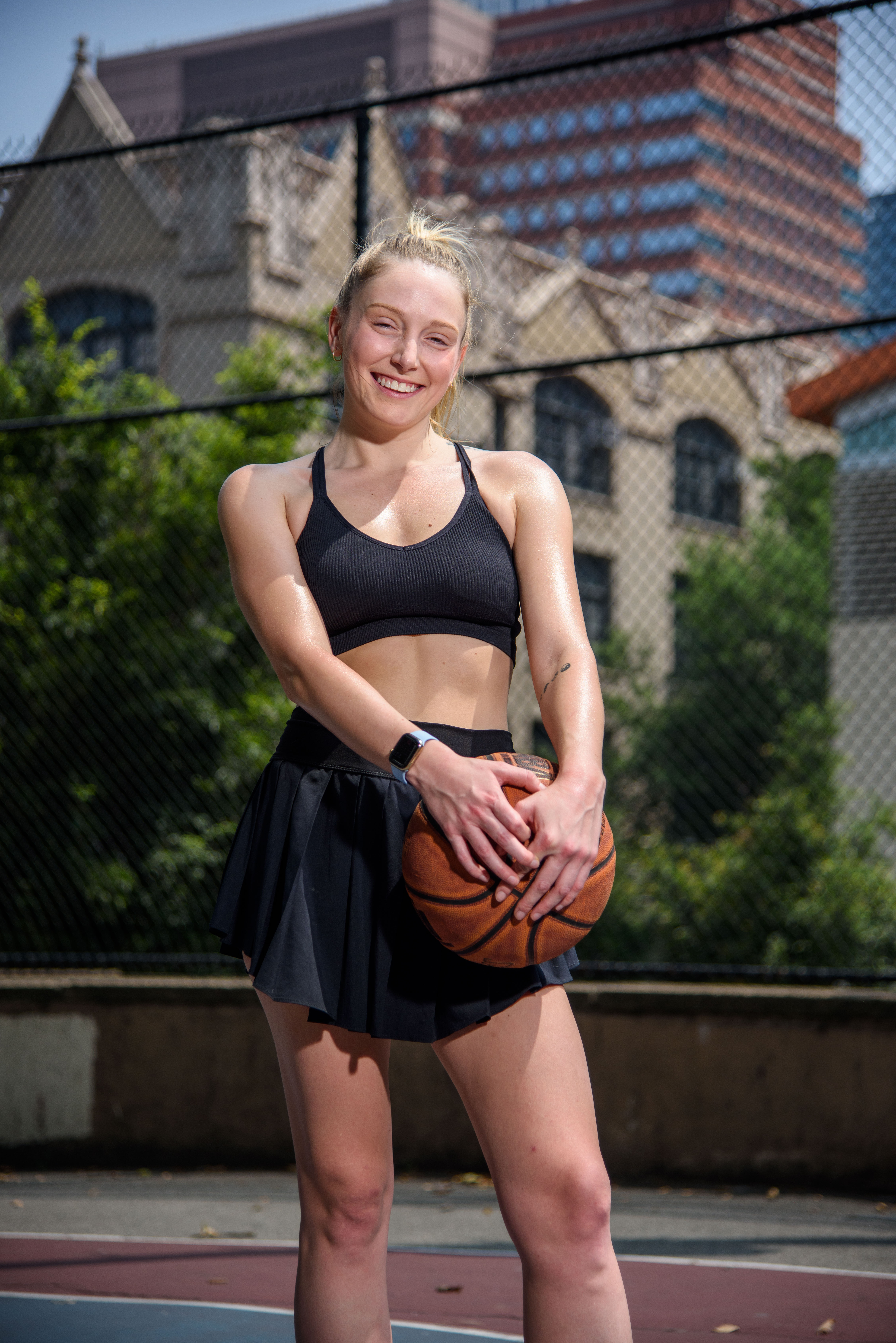 Athlete Photographs
Whether you compete on a team or as an individual athlete, you deserve great induvial photographs whether you're on the court, on the field, or even just at the local park. Team photos can be great, but do you really want to try to pick yourself out of every sports photo. Share your individual athletic photos with friends and relatives, or for your own professional portfolio.
Make your next outing with friends one that you'll all share for a lifetime. Perfect for the couple who likes to play, exercise , or work out together. Make the next get together even more special with a professional sports photographer.
The sports photographs can be taken almost anywhere and at any time. We specialize in sports photography for all ages and all levels of play. We travel all throughout the Hudson Valley, from NYC to Albany.Call us to see what we can do for you.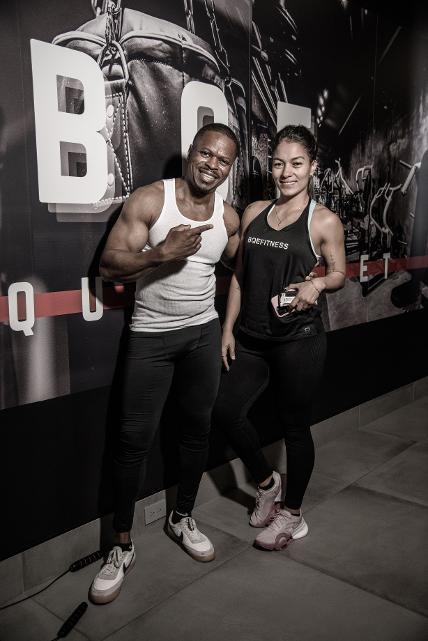 Kids Sports
Whether you're a seasoned pro, or just learning the ropes, professional sports photographs will set you apart from the competition. There simply is no better way to capture these great memories than timeless photographs you will be proud to share.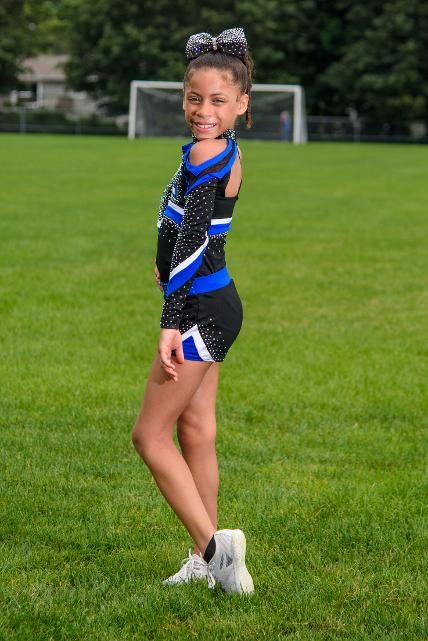 Team Sports
Capture your team memories with a great team photo. Whether its basketball, football, baseball, or any team activity, a great sports photographer can capture the passion and intensity in which you participate. Perfect for your team brochures, schedules, or promotional materials, a professional team photo can put your team first. Our outdoor shooting expertise, and full portable studio lights and equipment, allow us to photograph your team on the field, on the court, or on the track.
Charity Events
There simply is no better way to promote and advertise your charity event than photographs of participants having a great time and making great memories -- all for a good cause. Whether its a golf outing for your favorite local charity, or a national walk-a-thon, personalized photographs are a great addition to your event. Photographs are not only a great keepsake, they provide great value for your corporate sponsors. Boost your charitable event with a professional photographer. At North River Photography, we provide discounts for charity events. Set your event apart from the others, and raise money for a good cause, by hiring an event photographer to capture the fun and excitement for your charity event.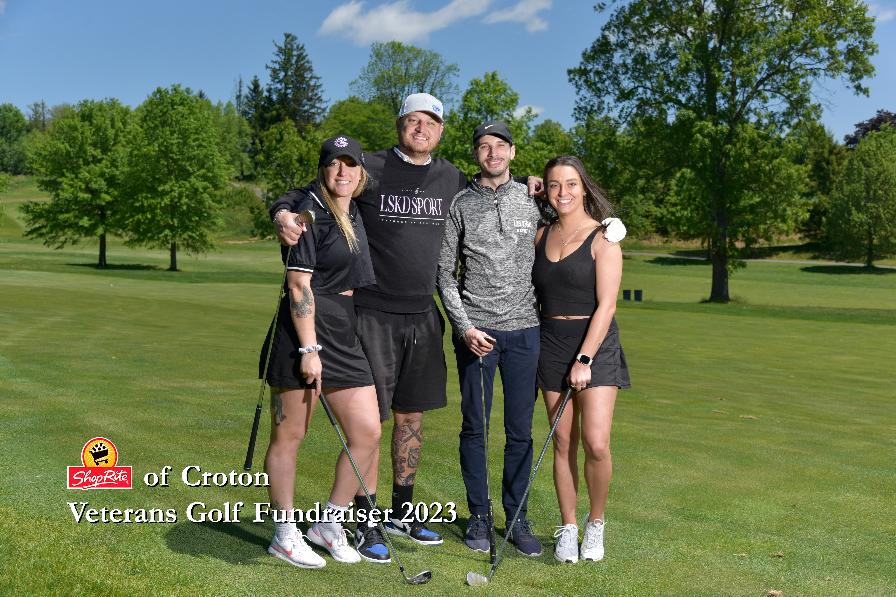 Action Photography
Posed sports photos are great for sharing and enable you to capture you with your teammates; however, a professional photographer can capture you in action. Whether your on the tennis court, basketball court, baseball or football field, or soaring through the air during a gymnastic or cheerleading competition, a professional photographer knows how to take the perfect action photograph. Our array of lens and lighting equipment, coupled with our expertise in photograph composure and lighting balance, allows us to give you the best photographs of you in action.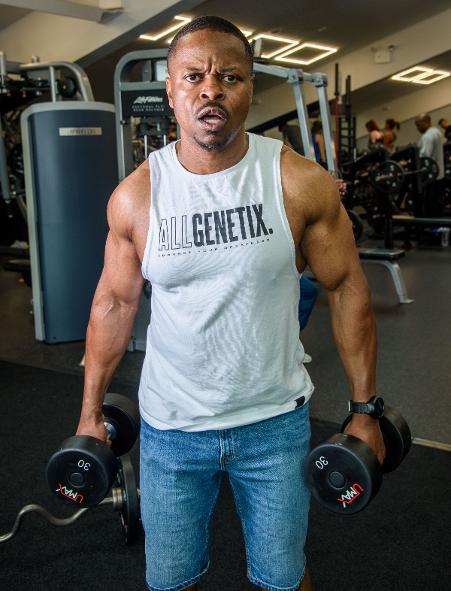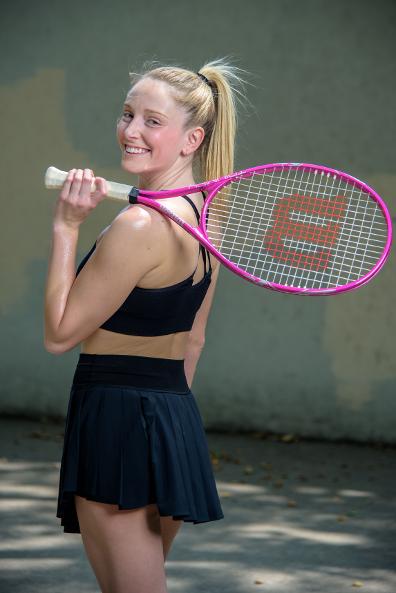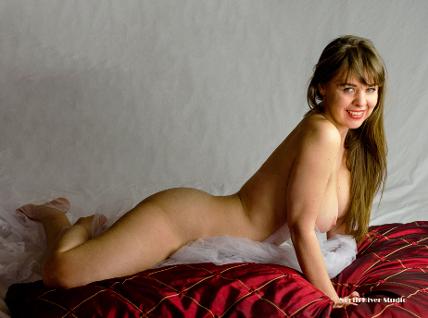 BOUDOIR
North River Photography specializes in intimate boudoir photography. Whether its to celebrate a special occasion, a self-reward for a goal obtained, a special gift to share your love, or simply because you want to experience life to the fullest and capture your beauty for all time, North River Photography will assist you every step of the way to prepare for and plan the photo session, to ensure your experience is both joyful and comfortable, and provide you with keepsakes that you and your loved ones will cherish forever.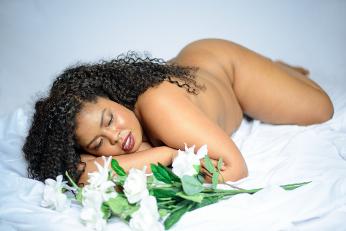 Couples Boudoir
Intimate boudoir shoots need not be a solo endeavor. Enjoy the excitement of planning and conducting your photo session with a loved one. North River Photography specializes in couples boudoir sessions, naughty and nice, a special keepsakes for you as youcontinue your life's journey.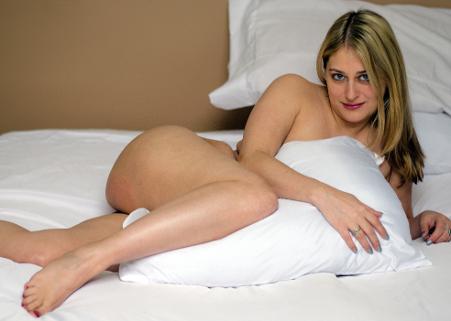 Role Play Boudoir
Let your creative juices flow as you live your fantasies and enact your desires with a role play boudoir shoot. Cosplay, dungeons, dragons...nothing is off limits. At North River Photography, we help you recreate your sensual fantasies and fulfill your desires with professional beautiful photographs to capture your desires.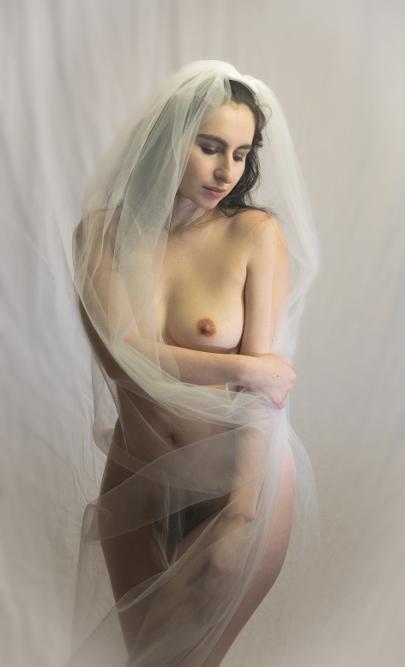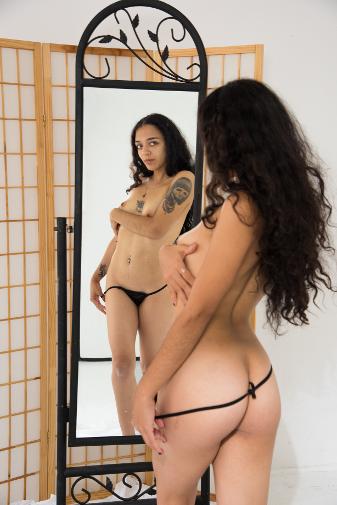 Wedding and Engagement Boudoir
Cherish your lifelong commitment with an exciting sensual photoshoot to accompany your most precious milestone. Share your engagement photos with friends and family, and post your wedding photos to those who could not attend your special event, but these photos are for you and yours only. Sensual and enticing, your wedding and engagement boudoir photographs are an intimate keepsake that you will cherish as you travel your lifelong road together.
Capture the memory of the special wedding dress or the special lingerie you carefully selected for your first night of marriage with an equally special boudoir shoot that captures that innocent and enticing expressions of love and devotion as you begin your life's adventures together.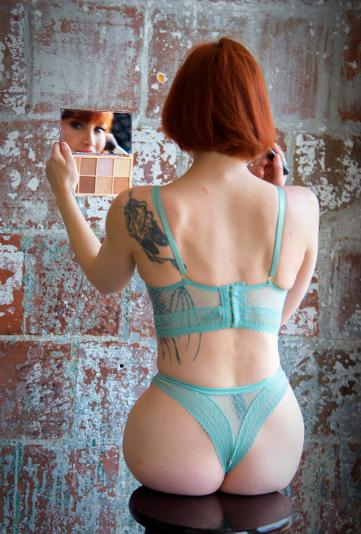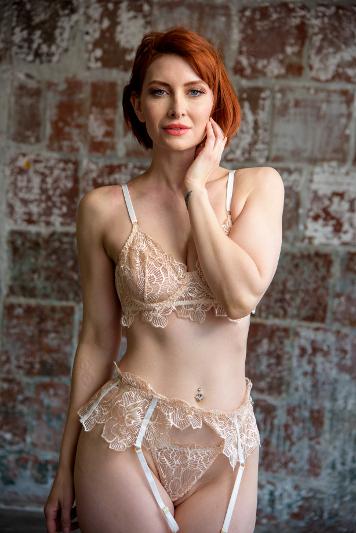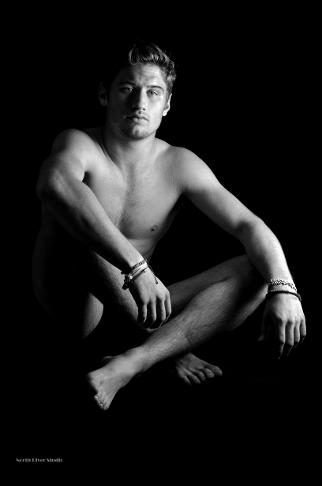 Men's Boudoir
For far too long, ordinary men expressing themselves naturally and with limited clothes was seen as a weakness and something to be avoided. At North River Photography, we continue the tradition of celebrating the male human form for the beauty that it alone possess.
Capture your beauty with timeless photographs that you will look back at with admiration for years to come. And just like a woman's boudoir shoot, the photographs make perfect gift for yourself, or as a creative and unique gift for an engagement, Valentine's Day, or wedding. Tasteful men's boudoir photographs are also great for social media or on-line dating platforms.
Valentine's Day Boudoir
Celebrate your love with a Valentine's Day couple's boudoir shoot. Excite the passions and create a memorable experience that you'll never forget.
NUDES
We provide full service professional photography services for all types of nude photography. We have the experience and skill to provide you with the prefect composition to meet all your artistic needs.
North River Photography provides both studio and out-studio shoots to capture the photographic themes you desire and make your visions come to life.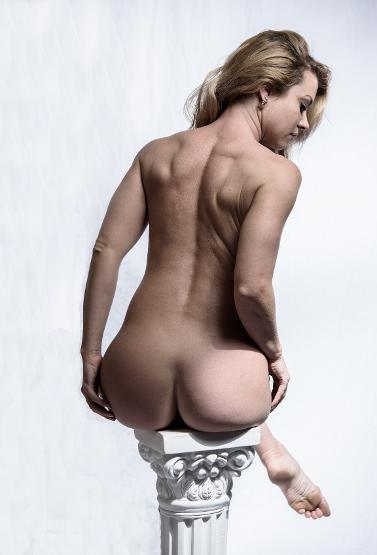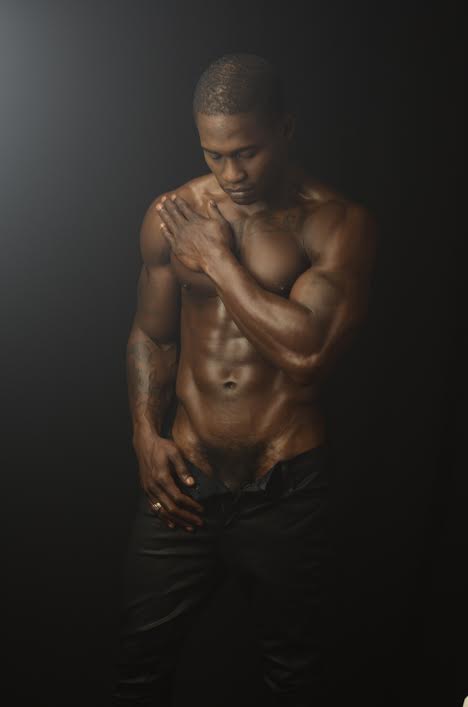 Body Nudes
Body nudes showcase the human form. Nonsexual yet beautiful, body nudes are favored by both men and woman to showcase their beauty. Lighting conditions are designed to enhance the muscularly and curves of the body and emphasize the human form.
Artistic Nudes
Let your creativity flow and let us help you create timeless photographs that will have the same impact 50 years from now just at they do today.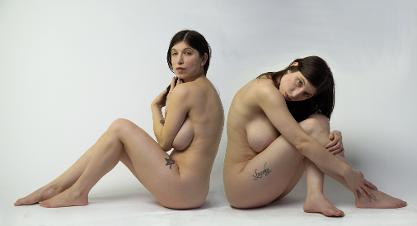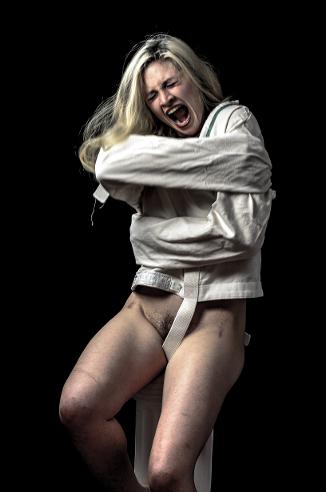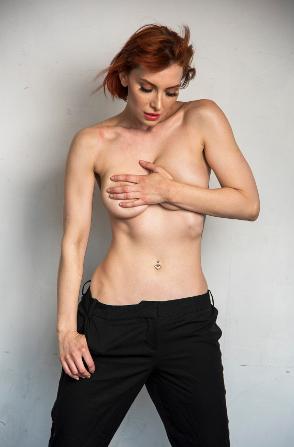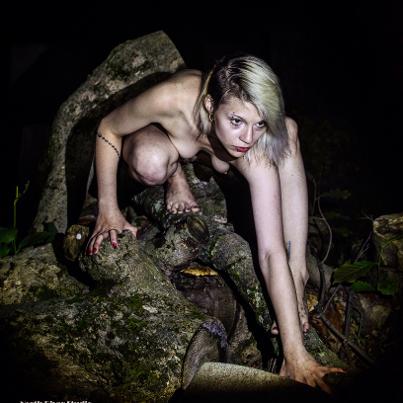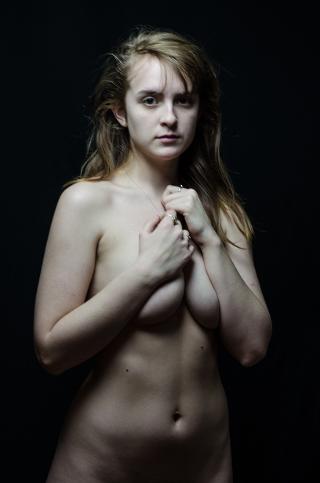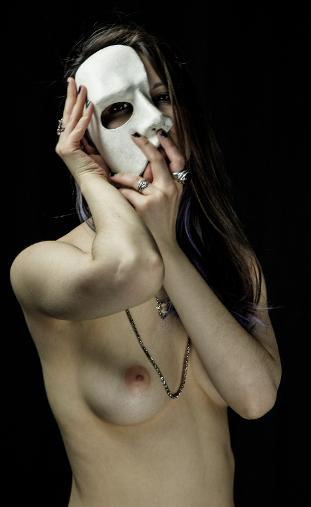 Glamour Nudes (Pin Ups)
Glamour nudes are designed to be more enticing then body nudes and add a layer of sensuality that is purposefully absent from body nudes. A glamour nude incorporates limited (and sometimes very innocent) clothing to bring out the sexuality and desires of the viewer.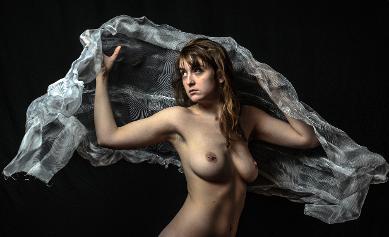 Free Spirit Nudes
North River Photography specializes in free spirit nudes. Those who desire the nude experience and freedom from societal restraints, we help you capture your spirit in a variety of settings.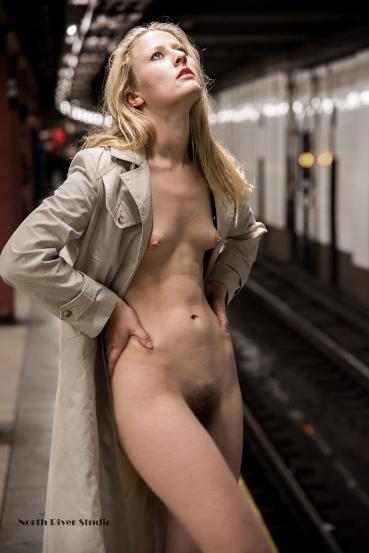 Naturalist / Nudist Photography
Naturalist photography focuses on the natural beauty of nature and the wonders of color, texture, and light which nature provides, and incorporates the nude human form as it takes its place among the natural environment.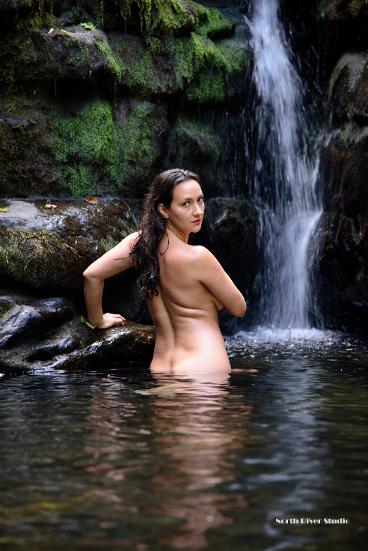 REVIEWS
GOOGLE FIVE STAR AVERAGE
Sani

"Super creative and is genuinely a nice guy. Great to work with! He is an extremely personable individual, with an artistic eye, He will make your experience memorable!! Has an amazing eye and is so easy to work with. Don't pass up the chance to work with him!"
-----------------------------------
Tara Joyce

"Fantastic pictures! We didn't know what to expect, but John made us feel comfortable and we had fun! Definitely recommend! The pictures are SO GOOD!"
-----------------------------------
Cardinal Muse
"Thank you so much for the wonderful shoot. Professional, creative ideas, and I had a blast! Can't wait to see the results, hope you are doing well. :D"
-----------------------------------
Valerie Zeman
"When I first contacted John I made him aware of how resistant I am to having my photo taken. The day of the session John made me feel very relaxed and comfortable. The biggest tip I got from John was to "smile with my eyes"...it really did help and I am very happy with my photos. I recommend John highly."
-----------------------------------
Jithesh
"I am a model based in NYC. I had a wonderful time working with John. John is very talented, friendly, punctual and professional. I loved the pictures he took and looking forward to working with him again."
-----------------------------------
Devin D.
"John is absolutely amazing. Quick, funny, and really professional. He definitely works well with you and your ideas, as well as children! his work is beautiful for sure!"
-------------------------------
lathish mani
"my first time doing modelling and john was really helpful"
--------------------------------------
Abby Div
"North River Photography is an amazing photographer. Very talented, fun to be around, and creative! We got some amazing photos out of a laughter filled, and adventurous shoot! I look forward to working with him again very soon!"
-----------------------------------
Sienna Luna
"Easy to work with and flexible. Looking forward to shooting again. "
-----------------------------------
Jane Doe
"It was so awesome to work with you. I hope we can do it again soon. xoxo"
----------------------------------
Boris Rozman
"Really great and accommodating professional! Excellent quality of photos for both professional and family."
-----------------------------------
Melissa
"I had a great experience with North River photography! My photos came out great, and they made me feel really comfortable and confident with my shoot. I highly recommend them!"
------------------------------------
Maryann Keller
"Just did my first photo shoot with John. I had the best time!!John was very professional and gave great directions. The studio was beautiful. He made me feel like Marilyn Monroe!! The quality of his work is outstanding and I look forward to working for him again."
Areas That We Serve
Our photographers have provided outstanding and high-quality photography services to clients throughout the New York metropolitan area, from New York City to Albany to Binghamton, including Northern New Jersey and Connecticut, including:
Manhattan
the Bronx
Brooklyn
Queens
Westchester County
White Plains
Yonkers
Putnam County
Danbury
Dutchess County
Poughkeepsie
Wappingers
Rockland County
New Rochelle
Greenburgh

Long Island

Nassau County
Suffolk County
Ulster County
Newburgh
CONTACT US TODAY
EMAIL: Info@northriverphotograpy.com
Phone: 914-293-7189
(Please leave a message)
OR