CATWALK and RUNWAY MODELING TIPS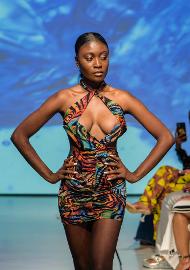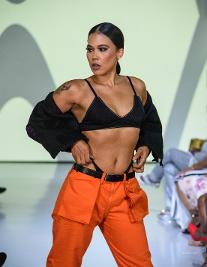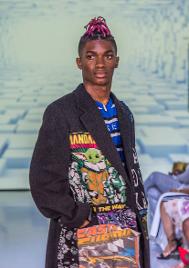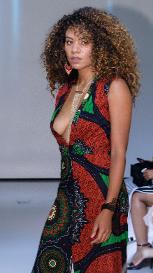 Fashion shows are designed to sell and market fashion products and introduce new clothing lines. The stars of a fashion show are the outfits and the fashion designers, and clients look for models who can sell the outfits. Unlike a modeling pageant, the model is used to compliment the fashion, not the other way around. With this in mind, there are a number of things a fashion model should keep in mind, and tips and tricks to follow, to make a fashion show a success.
First and foremost, follow the directions of the designer and fashion show manager.

Every fashion show follows certain procedures set by the fashion show manager which each designer and model is expected to follow. Be sure you know those procedures. They will tell you how much time you have on the runway to showcase an outfit, the number of models on the runway at a time, and how many turns you have in your runway route.

Be sure to know where in the lineup you are. As each model typically has the same amount of time on the runway, you should know precisely when you are expected to walk, and how much time you have to change outfits before your next walk.

Know what attitude the designer wants associates with the outfits. Although fashion modeling usually calls for neutral facial expressions (so as to to distract from the outfit), some outfit lines call for a wild side. If the designer wants an attitude, bring it!

Show up early to the shoot, so you can discuss with the designer (or designers) their expectations so you can delivery their concepts on the runway. Remember, no one has ever showed up to a fashion show "too early."
Plan your pauses and turns. Do not wait until you come out on the runway to plan your pauses.

The first pause and pose is typically at the rear of the catwalk as soon as you step out. This allows photographers to capture you image with the background in full frame. This is especially important if the stage background displays the designer's name or logo).

Your second pause and pose is usually at the end of the catwalk. As you go through your preplanned one or two poses, turn your head slowly from one side of the catwalk to the other, so every press photographer has an opportunity to capture you facing their camera.

After your second pause and pose at the end of your catwalk, slowly make your turn. When facing the rear of the runway, turn your head back to the front of the runway to allow the photographers to capture a rearview photograph while you are looking back. This is typically your final pose at the end of the catwalk.

Depending on the show, there may be a second turn mid way back as you walk back toward the stage. Larger shows may omit this second turn, as another model may be passing by you on the catwalk. Be sure to know in advance whether there will be a second turn.

When performing your poses, keep your legs at a slight angle or cross your legs. This adds additional curves to your legs to enhance your shoulder/waist/hips curves. Keep your feet facing forward during your poses and while walking the catwalk.

Be sure to walk the runway or catwalk with confidence and poise.

Look very natural with a neutral facial expression. You should look natural and comfortable in the outfit you are wearing, not matter how avant garde it is.

Keep your chin up and eyes forward. Do not look down at your feet.

Keep your shoulders back and high (no slouching)

Allow your arms to move in a natural light way, and keep them toward the back of your hips. Remember not to cover up the outfit.

Keep your fingers together and your palms slightly curled and turned in toward your body.

The movement of your hips are very important. Allow them to sway as you walk, but in a natural confident way. Put your weight in your lower back, and allow your hips to move with your legs.

Take long strides and walk in an invisible straight line. If you are passing a previous model on the runway, you should envision your invisible straight line down the right hand side runway. After your turn and poses at the end of the runway, take the other side's invisible line back to the stage. If you are not passing another model on the runway, your invisible line should always be the middle of the runway.
Keep you outfits clean and tidy

Keep your outfits clean and wrinkle free. This cannot be emphasized enough. Always put the outfit on last, that is after makeup , hairstyling , and jewelry. After the initial try on/tailoring of the outfit, take it off until shortly before you show it on the runway. Do not sit in your outfit, or lean against anything that can cause a wrinkle. Do not fix your hair while wearing the outfit. Moving your hands to your head can cause wrinkles. Most fashion shows have hair dressers who can help with any last minute touch ups.

Keep the shoes clean. Wear the outfit's shoes as briefly as possible to prevent stretching, creasing, and perspiration stains to the inside. When possible, do not walk on uncarpeted surfaces unless the soles are masked. If shoe masks are not available, and your outfit allows it, carry the shoes to the catwalk or runway and put them on just before you step out and begin your walk.

Do not smoke, eat, or drink in your outfit.

Do not let your makeup come in contact with the outfits. Have your make up put on before you put on the outfits. You cannot allow any makeup to get on the outfits. As you will typically be wearing a number of outfits during the fashion show, and pulling clothes over your head multiple times throughout the event, use a facial mask or other covering to cover your face and makeup when you change clothes.

Do not use deodorant. It will be hot under the lights and the constant running around backstage, but a quick wipe with a clean towel (or paper towel) before you go down the runway will take care of any sweat. Deodorant, however, will melt under the heat and leave white streaks or discoloration on the outfits. Put facial tissue in underarms to absorb perspirations, but make sure you remove it when going in front of the camera or on to the runway. If you like to freshen up with fragrance during a fashion show, be sure that you do not spray perfume directly onto an outfit. Fragrances may stain fabrics.

Do not drag your outfits over the floor. When possible, put clothes on over your head to prevent the outfits from dragging on the floor. Before stepping into or out of the outfits, take off your shoes.

Be very carefully with buttons, hooks, and zippers. A broken button, zipper, or strap can ruin an outfit. No matter how rushed you may feel, be patient when closing buttons and hooks and never try to force one closed.

If the outfit is damaged or soiled accidentally, promptly report it to the designer or stylist. Similarly, if something is missing off the outfit or a piece of jewelry cannot be found, report it immediately so, if necessary, a replacement can be made.
BEAUTY PAGEANT MODELING TIPS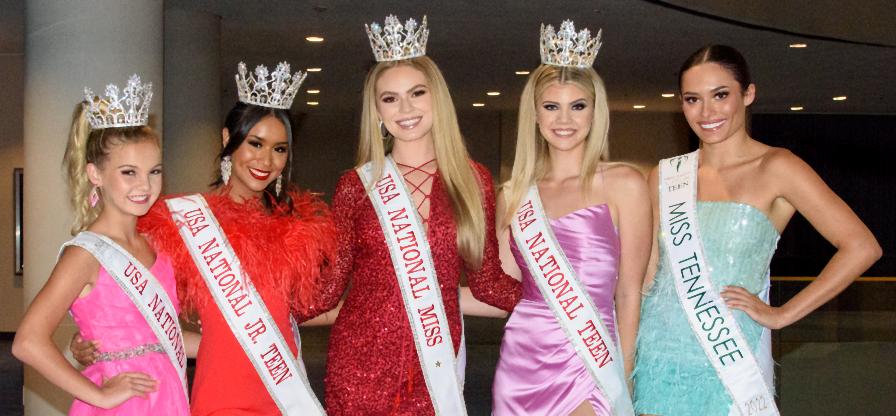 There is a wide range of different pageants and pageant themes, and the setups and showcases differ between each pageant. Typically, child pageants focus on gowns, sportswear, and talent. Adult and teen beauty pageants focus on makeup, hair, and gowns, swimsuit modelling or athletics wear, and personal interviews.
A beauty pageant differs from a fashion show in that the focus is on the beauty, personality, and poise of the model, and not the designs of the clothes. It is the model's attitude, attractiveness, personal style, talent, and fashion sense that is the focus, and the less distracting or avant garde the clothes, the better. While there are many tips and tricks noted above that are applicable (particularly keeping your clothes clean and wrinkle free), the first and foremost rule in beauty pageant modeling is to SMILE.
Smile. Smile before you step on stage and keep that personal smile until you are back stage again. Avoid the "cheese" smile or the frozen on your face smile. The more natural and fluid your smile is, the more genuine it will look. You can fluctuate your smile from the initial big smile, a flirtatious smile, to the medium enjoyable smile, As you walk the stage or runway, you can and should adjust your smile from between open lips wide smile to a natural closed lips smile/grin. You should look like you're enjoying yourself and are happy and exited to see the judges and the audience. Whereas a fashion model will usually retrain her facial expressions so as not to compete with the fashions, a beauty pageant model should go all out to let his or her personality shine.

Make eye contact. Do not stare straight ahead as you would do on a catwalk, look at the judges and audience with momentarily pauses in every section of the audience so everyone feels you have looked toward them personally. As with the catwalk, be sure to pause briefly and give good eye contact to the photographers who are covering the event. You will want the prefect photograph that will be published after the event, so while the judges matter, don't forget the photographers.

Be engaging. You can and should smile at those who smile at you. A head nod, wink, or wave is permitted to acknowledge those cheering you. You can engage with the audience well before you speak and let your personality come through just by the way you conduct yourself on stage.

Walk with confidence. You should walk in straight line, as you would on a runway, but let your head and eyes swivel to cast glances at the audience. You should appear to be as excited to see them, as they are to see you.

Walk at a pace that is consistent with the music. Whereas a fashion show will generally proceed at a consistent rate, a beauty pageant has different categories (swimsuit, athletic wear, formal dress) that proceed at different tempos. Formal wear is usually the slowest walk, with swimsuit and athletic wear proceeding at a faster tempo. A good rule of thumb, however, is to follow the tempo of the music.

Walk with long easy strides, and swing your hips in rhythm with your arms. Let your hands swing loose with closed fingers and your palms turned toward your body.

Every beauty pageant walk has a pause and pose moment. The first pause and pose is in the middle of the stage or end of the catwalk, depending on the set up. Unlike a fashion show, the pose is designed to show off your best look. For the typical beauty pageant pose, you should stand with all your weight on one hip (pop the hip out and your other leg should be slightly turned outward and bent at the knee. Its a conservative pose that adds curves to your front leg and accentuates your rear hip/buttocks.

Know where the spot light is and use it to your advantage. Some pageants do not have following spotlights, therefore, adjust your pause and pose for when you are in the spotlight. When photo editors are choosing photographs to use to report on the event, they typically chose the ones where the contestant is standing in the spotlight.

Flirt. A smile and wink, turned chin on a raised shoulder, these personal touches make you look attractive and approachable. Everyone likes to feel noticed, even the judges and audience, so let them feel noticed.

Use a variety of facial expressions. When you're posing for the judges or the photographers, be sure to give them a variety of facial expressions (all smiling or flirting). The photographs that end up on the posters and magazine covers are usually the ones that are interesting and beautiful. Changing your facial expression offers the magazine editors a number of options when they are choosing which photographs to use.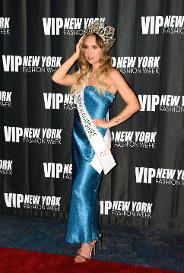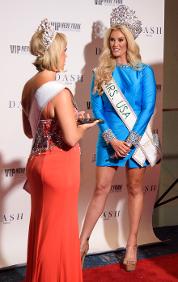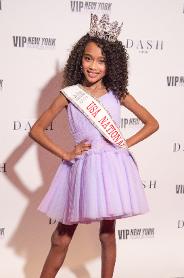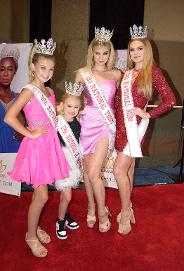 Beauty Pageant Photographer
You should keep your eyes on the judges most of the time, but you should look at the camera a few times during pivotal moments of your pageant. At North River photograph, we will capture the great shots of your beauty pageant and make sure you know beforehand where we will be shooting from during every stage of the competition, so that you can look our way periodically during the competition. Our photographs of you during your walks, or while being crowned after you've won, will be a great addition to your pageantry portfolio. We will capture the excitement of your friends and family as they wait on baited breath for the results to be announced, as well as fabulous photographs of them celebrating your win.
Pageant photography includes everything from the glamour photographs used for pageant applications, theme photographs for marketing the pageant, to event photography at the competition. Pre-pageant photographers play an important role in the world of pageantry. Beauty pageant contestants should use professional photographers to obtain professional portraits of the contestant, individualized head shots tailored for use in promoting yourself, and contestant themed glamour fashion shots to strengthen your social media presence and populate pageant programs and websites.
The photos should be a mix of headshots and full-body fashion portraits in various outfits, including some with crowns from past wins or sashes for upcoming pageants. Your pageant photographs should capture your lifestyle and showcase personality. Photos that capture your hobbies or personal background work well for social media profiles. Remember, a lot of beauty pageants look to your social media before selecting contestants. You can get a leg up by planning ahead and getting your pre-pageant photographs well in advance of the beauty pageant. Specifically, a beauty pageant contestant should have a portfolio of different types of photographs even before the pageant begins. Here's a simple breakdown:
Headshots: Classic head-and-shoulders shots for the pageant program and website. The head shots should be both "natural" looks, as well as in the formal wear you would wear at the pageant. If you have advanced from a prior pageant, you should include photographs with your tiara and sash.

Portraits: A friendly portrait that shows off the contestant's personality for the judges to reference during interviews. Unlike a formal headshot, these are more natural looking and are taken in more natural settings outside of the studio. Your photographer can help you incorporate any pageant themes, or your own personal style, into the individualized pageant portrait.

Fashion shots: A full-body fashion portrait for the judges to reference both during the gown portion of the pageant, as well as while they are reflecting on the pageant while making their winners selection. The fashion shoot can take place in a formal or lively setting, whichever best captures your personality best.

Social media portfolio: A mix of portraits, lifestyle photos, and photos at competitions for the websites and social media pages of the pageant, you, and your family and friends. These should capture you among your family and friends, enjoying your hobbies and interests, and reflecting your good nature and generosity.
At North River Photography, we specialized in this special type of pageant photography and our photographers wears many hats, including stylist, coach, and cheerleader. Let us help you achieve your best success and capture your winning moments with professional full service beauty pageant photography.